Meet the Charter World Team
In 1985 after 2 seasons operating yacht charter fleets in Greece and Turkey, we decided to establish Australia's first specialist Boat Charter booking agency.
35 years later, Charter World continues to offer a highly specialised service, offering expert knowledge on virtually all holidays afloat.
Bareboating remains our most popular holiday style yet canal barges, gulets and a wide range of fully crewed vessels from 60′ to 300′ across the Mediterranean and Pacific are our largest area of growth.
In most cases we work with smaller independent operators who love their boats and the lifestyle their business brings. Like us they are passionate about what they do and their high levels of personal service are a testament to this.
We help you choose the best holiday package for your needs, air, land and sea and this service is free!
Our extensive yacht charter experience means booking with Charter World can save you time and money. Our large volume of charter and air travel enables us to offer the lowest package prices available.
Most of our clients have been with us for many years, enjoying a strong relationship developed over several yacht charter holidays.
We believe you should choose your yacht charter broker by their good reputation and positive personal recommendation. Our clients are usually happy to give a first hand experience.
At Charter World we aim to make sure your yacht charter holiday is nothing less than perfect, giving you some of the happiest holiday memories of your life.
Contact us and allow us to arrange the perfect yacht charter holiday for you.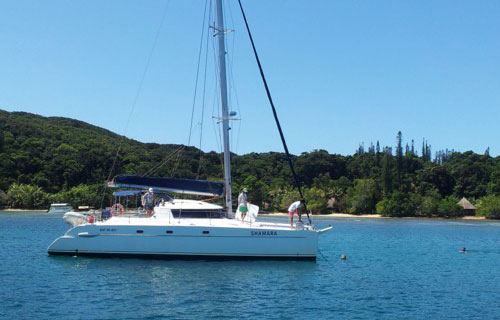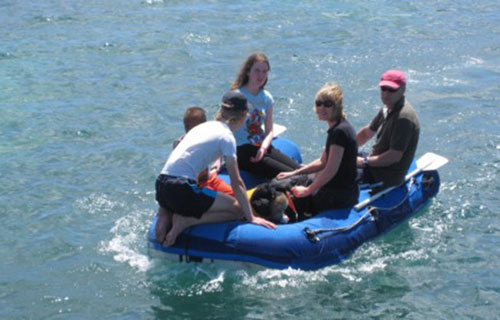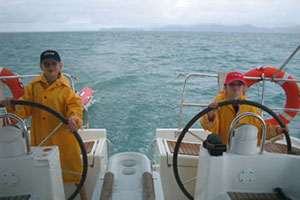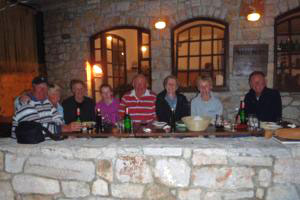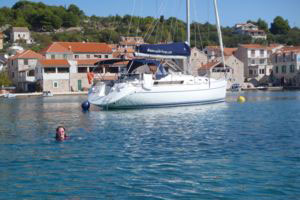 Meet the Team
Brook Felsenthal
Brook grew up in rural Victoria in a keen sailing family where building and racing yachts became his main obsession, later competing at a high level including representing Australia.
Brook gained a Bachelor of Business in Tourism before heading to Europe in the mid eighties. It was here that he found he could combine this passion for boats and a career path in Tourism by operating charter flotillas in both Greece & Turkey.
Returning to Australia, Brook decided to establish Australia's first and only specialist yacht charter brokerage.
Since 1985 Charter World have continued to offer the highest levels of quality service with repeat clients spanning three decades – where he now helps even the grandchildren of his original clients enjoy unforgettable holidays afloat.
Pieta Empson
Pieta is our office manager, responsible for overseeing our service delivery and making sure that all of the finer details are covered.
Pieta's attention to detail is one of her main attributes and she will make sure that you have all of the information you require to choose a yacht or destination. Pieta has also travelled and lived in Europe and Asia and understands all aspects of the travel industry.
Deb Dale
Deb is our final documents manager, having worked in the travel industry with her own business based in London for many years. Deb loves to travel and there are not too many countries that she has not visited or oceans she has not crossed (albeit in a cruise ship).
Deb loves to ski and for the past 20 years has travelled to the same mountain in Austria. Deb's organizational and logistical skills are her greatest attributes, having moved groups in the thousands in her previous position.
Amanda Quirk
Amanda is the newest member of our team. Amanda also has travelled extensively through Europe and Asia and has spent several family sailing holidays in Croatia, Greece and Turkey.
Jason Gilles
Jason has served as Charter World's IT Trouble Shooter for over a decade, maintaining the networks, websites and office machinery at extremely high levels.
A keen sailor, Jason has chartered across the Pacific and races keel boats on Port Phillip Bay. If any new gadget appears on the market, Jason knows about it and it is in the office the next week!
Jack Felsenthal
Jack has had a keen interest in racing and cruising since birth (he had no choice). Recently graduating from university having studied International Business, Jack has experienced charter destinations across Asia, the Pacific and Mediterranean.
A world & six-time national sailing champion, Jack also enjoys cruising, recently sailing down Australia's east coast.